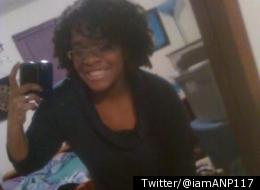 The Gardner-Webb University student took to her Twitter account on Jan. 17 and posted the message: "Thank you God for another year of life."
Hours later, she collapsed during a religion class and was rushed to nearby hospital, where she was pronounced dead, The cause of her death is still under investigation,
the Associated Press reports.
The university released the following statement on its Facebook page:
We are deeply saddened and in shock by this monumental loss. We pray for Ariane's family and friends during this difficult time, and hope they will somehow find peace in the midst of this tragedy. No words can truly express how we collectively feel as a university during this time.
I'm still in shock! her new twitter follower for that matter. May the good lord accept her soul and give her family members the fortitude to bear this great loss! No one knows when is time :-(